Chili's Curbside Pickup: Order Food Online for Pickup
Looking for a restaurant with online ordering and the convenience of curbside pickup? Look no further than a Chili's Grill & Bar near you. Whether you're craving a burger, fajitas, or pasta, Chili's Curbside pickup allows you to enjoy restaurant-quality meals in the comfort of your own home.
Fresh Food Fast in Four Easy Steps
Here's how it works...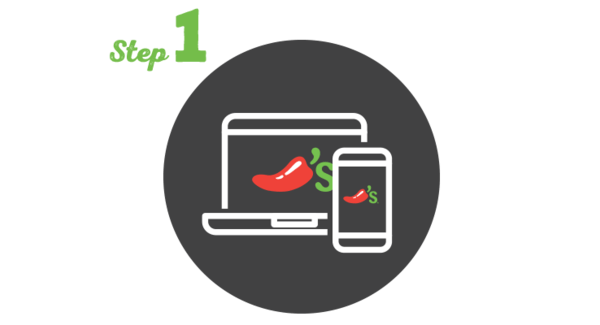 Order Online & Pay In Advance
Order online, pay ahead and select Curbside with your Chili's app or at chilis.com.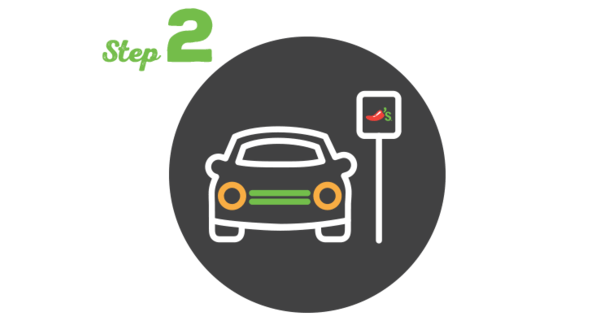 Pull In & Park
Drive up to our designated Curbside Pickup spot at the local Chili's near you.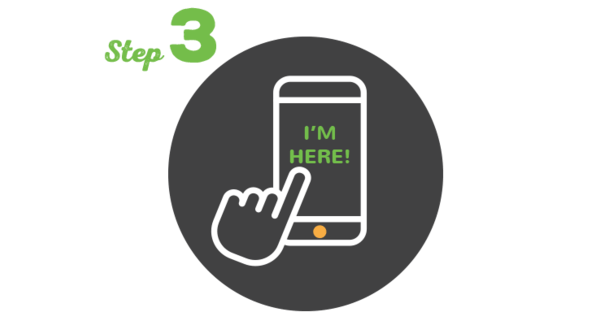 Tap or Text
Notify us you're here and we'll confirm your order is on the way.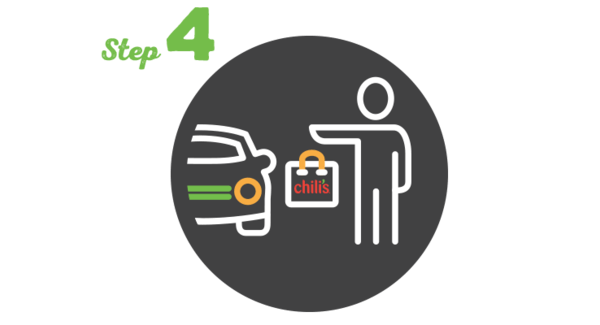 Receive Your Food
A Chili's team member will bring your order hot and fresh to your car.
Getting your favorite Chili's food is easier than ever thanks to Chili's Curbside Pickup!
Simply order Lunch or Dinner To-Go by ordering online or with your Chili's App, paying ahead and selecting Curbside.
When you arrive, park in a designated Curbside Pickup Spot, use your phone to let us know you are here and we will confirm your food is on its way. A Chili's team member will bring your order, hot and fresh, to your car.
Chili's Curbside Pickup gives you all of the benefits of ordering takeout online with the added convenience of not leaving your car. We assure you, the hardest part of this process is deciding what to order from our delicious menu selections!